After two years of working together, the 500 Days of Summer and New Girl actress has finally debuted her clothing line for Tommy Hilfiger. The line, which debuted this past month at Macy's before arriving at tommy.com a few days later, is inspired by short, 60's dresses with plenty of interesting patterns and flirty fabrics. Zooey got her inspiration from old-school music, classic films and old Hollywood icons and her aim was to design a variety of dresses for all body shapes. Prices for the dresses, each named after one of
Zooey's friends, range from $98 to $109.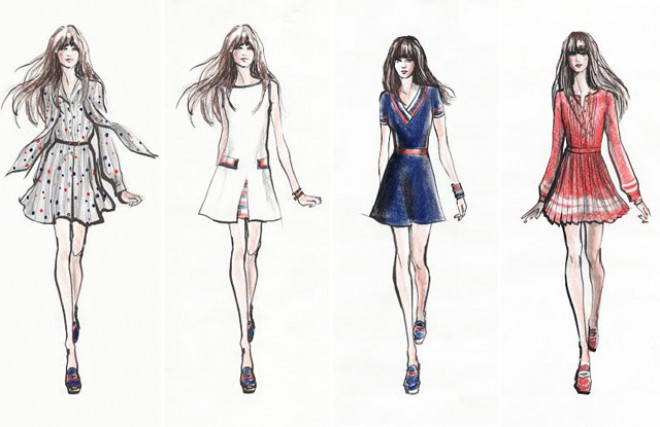 What do you think of this collaboration?